Career
A born educator, Amiya Kumar's teaching career started even before the results of his MA Examination were published. He initiated his long devoted occupation as an honorary guest lecturer in philosophy at Sanskrit College and Women's College, Kolkata.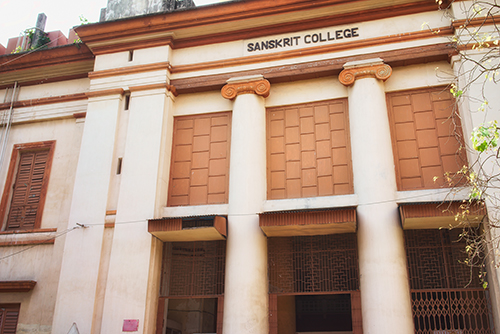 Sanskrit College, Kolkata
In 1941, Amiya Kumar joined the educational service with the Government of Bengal (in British India) and was posted at Chittagong College (now in Bangladesh) as a lecturer in philosophy. During 1941 and 1947, he served at Krishnagar College, Central Calcutta College (rechristened as Maulana Azad College), Kolkata.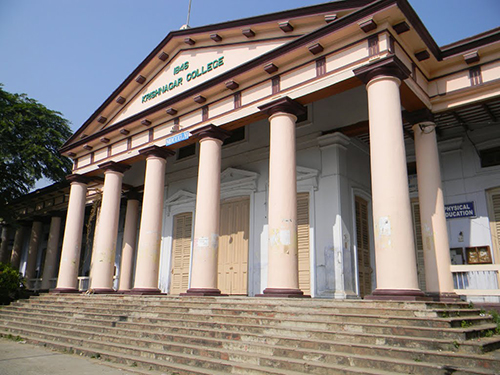 Krishnagar Government College, West Bengal
In 1948, Amiya Kumar joined the Philosophy Faculty in Presidency College (now Presidency University), Kolkata; he was also the Superintendent, Eden Hindu Hostel for a short span.
Beyond academics, Amiya Kumar was deeply involved with the cultural fabric of the institution; being in charge of the Presidency College Debating Society, he was a continuous source of encouragement among the students.
Amiya Kumar served Presidency up to 1958 till he took up the position of Principal, Jhargram Raj College. He was the principal at different state government colleges viz. Barasat Government College, Hooghly Mohsin College, Krishnagar Government College, Banipur Post-Graduate Basic Training College (now renamed as Government College of Education).
Presidency College, Kolkata
From 1962 to 1969, as a guest faculty, he also taught philosophy in MA classes at the University of Calcutta, the University of Burdwan and Rabindra Bharati University.
Amiya Kumar joined the Education Directorate, Government of West Bengal, in 1970 and was subsequently appointed a Member, West Bengal Public Service Commission in 1973. In 1978, he left West Bengal Public Service Commission and resumed teaching as UGC Professor in Philosophy at Rabindra Bharati University, Kolkata. He was, however, soon asked to take charge of the newly formed Banking Service Recruitment Board as Chairman; Amiya Kumar retired in 1982.
The Asiatic Society, Kolkata conferred the 'Swami Vivekananda Fellowship' to Prof Amiya Kumar Mazumdar; he continued to devote to the research of Swami Vivekananda and Indology till his death in 1998.
Amiya Kumar Mazumdar presiding over the annual review meeting of Banking Service Recruitment Board in 1981